April 14-16, Shanghai Munich Electronics Show N5.5100
Release time :2021/04/01
Page view volume:
The annual Asian electronics industry event-Munich Electronics Show grandly opened at the Shanghai New International Expo Center. DEGSON will attend Munich Shanghai Electronics Show to show you a variety of solutions: on-site solutions, device solutions, cabinet solutions, covering industrial automation, rail transit, electric power, new energy, smart buildings, automotive industries, etc. In this event, we can interact with you at zero distance, appreciate the cutting-edge wisdom of the industry, grasp the industrial ecological pattern, and bring a cutting-edge, forward-looking and popular technology sharing.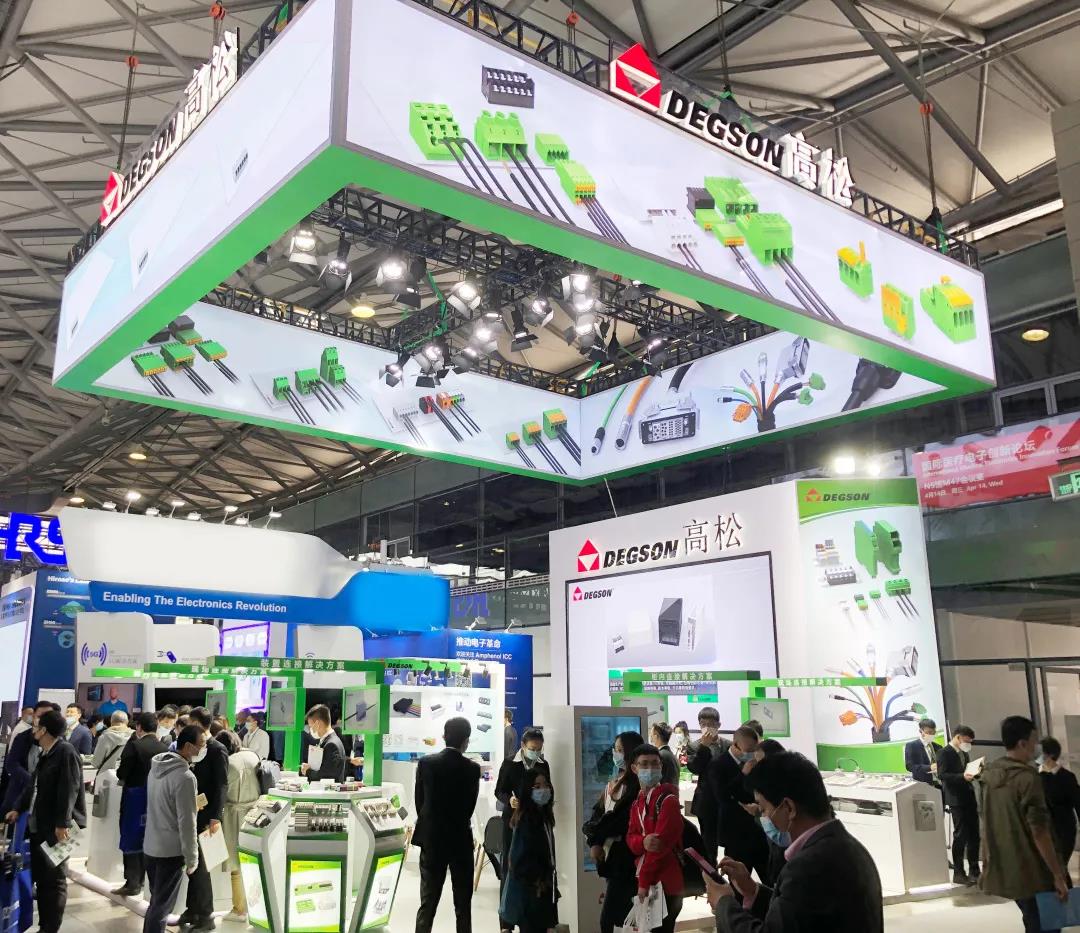 On-site solution:
Covering the EV charger series of national standard, European standard and American standard; modular output of high-power equipment, HDC with integrated signal, power and power transmission.
Device solution:
Euro-type terminal block are widely used in the signal and power transmission inside the device; M8, M12, and M23 series circular connectors ensure reliable operation between the devices
In-cabinet solutions:
Din-Rail TB, relay modules, and card-type IO shells realize the diversification of control cabinets and electrical cabinets, clear wiring, and simplify the complex, allowing you to easily connect to you.