DEGSON:High-quality solutions create value for customers
Release time :2021/04/21
Page view volume:
In the process of advancing intelligent manufacturing, connectors have always been placed in an important position, and users have increasingly strict requirements for industrial connections. As a professional manufacturer in the field of terminal blocks and industrial electrical connections, DEGSON was interviewed by reporters from IIANEWS at the 2021 Munich Shanghai Electronics Show. The person in charge of the product marketing department of DEGSON introduced in detail the new products, new technologies and brand advantages, and prospected and imagined the future products and market layout.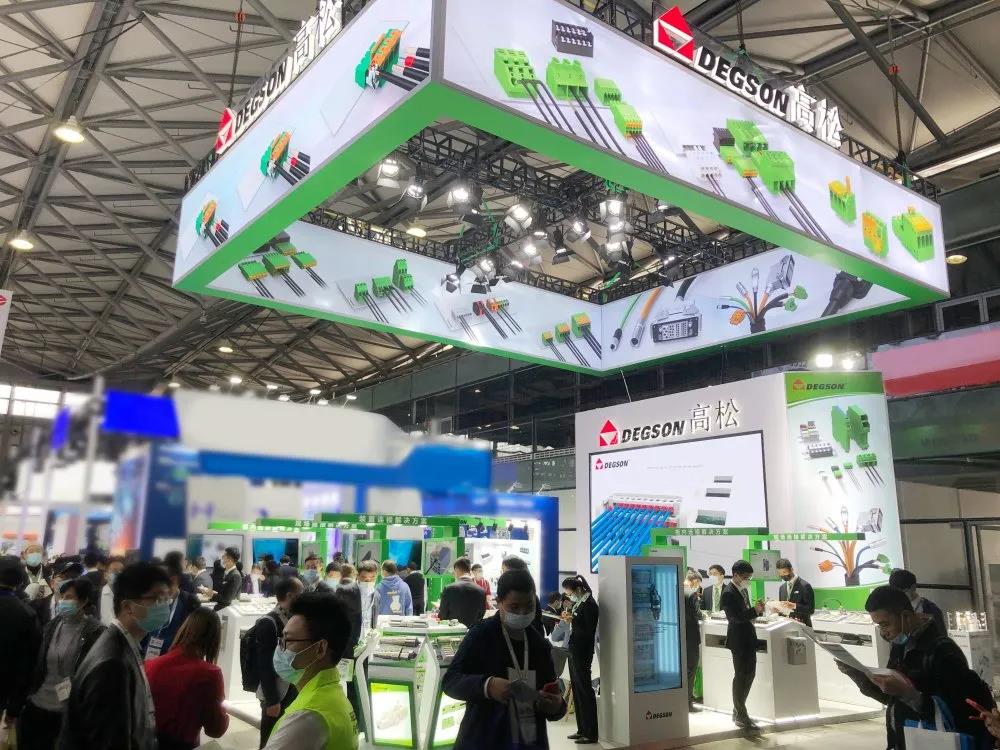 New product keywords: safe, reliable, convenient
  

The person in charge of the marketing department introduced: "As an exhibitor at this exhibition, we have brought 5 new products-DLS-double lever technology spring connector, high-density double-layer spring connector, fence type high current terminal, DF750HT card IO shell and energy storage connector. These products are safe, reliable and convenient."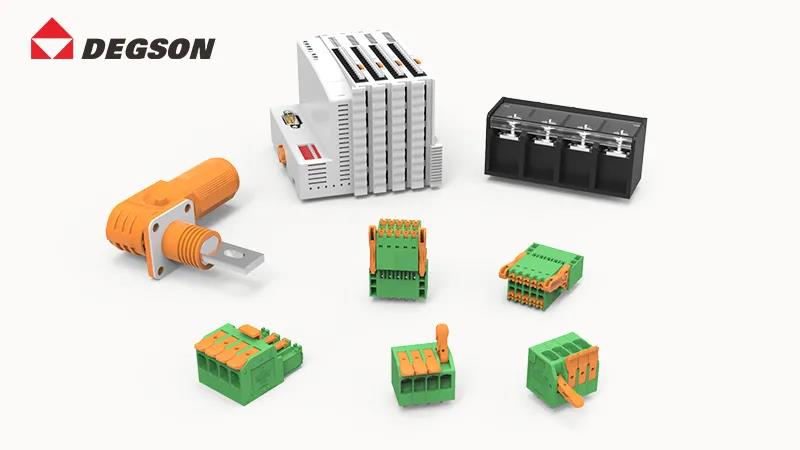 DLS-Double lever technology spring connector adopts the DLS double lever technology independently developed by Takamatsu on the basis of in-line spring technology, which realizes one-handed tool-free operation in the process of connecting and retreating soft and hard wires.

  The high-density double-layer spring connector adopts a new type of in-line spring technology and has a double-layer structure and a flange locking structure. The convenient and fast wiring method improves the user's wiring efficiency. The double-layer structure meets the requirements of the miniaturization and micro The demand for miniaturization and high-density connectors generated by the development.

  Barrier type high current terminal adopts a barrier type structure. Compared with European type terminal, this product can withstand greater torque and can withstand a maximum current value of 120 amperes.

   DF750HT card type IO shell is compared with the previous generation products, upgraded from 8 channels to 16 channels. Thanks to the dovetail groove design and modular assembly design, users can quickly disassemble and assemble during use.

  The energy storage connector reaches IP67 protection level, allowing users to safely use the energy storage connector in harsh environments such as outdoors.